About Us
Rafaelle Colone

Owner & Operator with 25+ Years of Experience
Let the Wood Speak

We enhance the beauty of Mother Nature's art
Rafaelle Colone
Owner & Operator with 25+ Years of Experience
Let the Wood Speak
We enhance the beauty of Mother Nature's art
ABOUT WOODRICH PA
WE CRAFT LIVE EDGE FURNITURE, ARTWORK AND INTERIORS—
Woodrich is a bespoke furniture design company. We specialize in crafting one of a kind, live edge pieces that are both functional and a piece of art. Our showroom and shop are all located in Williamsport Pennsylvania. We handcraft dining tables, desks, benches, and custom designs all forged from our locally sourced hardwoods.
We harvest the trees we use and mill them at our shop. We finish each slab or piece of furniture in a way that maintains the wood's true character. From start to finish all of our designs are crafted with the highest quality possible. Paired with an expert level of detail your piece of mother nature will make memories that will last you a lifetime.
Nestled in central Pennsylvania the former lumber capital of the world our shop is where our furniture comes to life, each piece built by hand. Raffaele Colone and his expert team transform salvaged logs into works of art, all at the Woodrich shop. We offer tours of the entire facility to see for yourself how Woodrich brings new life to mother nature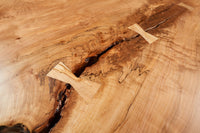 The Epitome of Modern Furniture
Sustainability is at the forefront of everything we do. Each tree we use is upcycled. We finish what mother nature started. Low Carbon Footprint. Like it should be.
Tree Salvage
Custom Fabrication
Design Partnership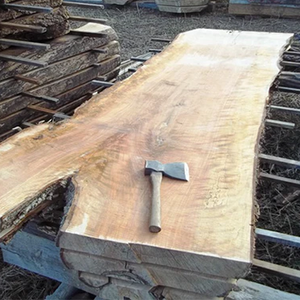 RAW LIVE EDGE SLABS
Woodrich uses an innovative, founder-designed milling and kiln technology to create
custom wooden slabs. 
SHOP NOW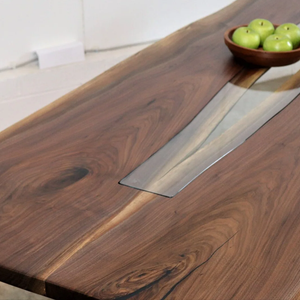 FINISHED SLABS
Wood is provided with care from tree to table.
Our vertical integration process allows Woodrich to
unlock each slab's artistic value innately trapped inside each tree.

SHOP NOW